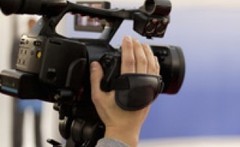 Conference on "Media and Intercultural Dialogue"
The UNESCO Office in Almaty will organize a conference on "Media and Intercultural Dialogue," including a workshop on "Media information literacy skills and intercultural dialogue". The conference and workshop will take place in Almaty, Kazakhstan, on 16 November 2017.
The objective of this event is to gather media representatives from the region - who are becoming the main source of information and dissemination of knowledge about other cultures and religions - in order to reveal modern challenges and prerequisites of intercultural and interreligious conflicts in the region.
How can the media become a tool for prevention of these conflicts? How can the media facilitate intercultural and interreligious dialogue?
The aim of the event is to strengthen media information literacy and intercultural dialogue, and in particular:
- to enhance the skills of journalists and media professionals in relation to respect and positive promotion of human rights, cultural diversity and non-violence-infused media programmes ;
- to promote media and information literate societies and mutual understanding among cultures on a regional scale;
- to build communication across media professionals and journalists for intercultural dialogue.